The holiday season is just around the corner and one of the best parts is the holiday attractions to attend with friends and family. Our team has enjoyed all of the great holiday traditions that Huntsville has to offer and is looking forward to some of the new events this year, too. Check out our round up of the 5 Huntsville holiday attractions you must attend this year.
1. Galaxy of Lights
One of the longest holiday traditions Huntsville has to offer is the Galaxy of Lights at the Huntsville Botanical Garden. Each year, the Garden decks out their 2.5 mile trail with lights that represent holiday themes, classic characters, and scenes from our natural world. You can drive through this trail or walk it with your family, they even have dog-walking nights!
Here is a photo of our team walking the Galaxy of Lights:
To learn more about this major holiday attraction, click here.
2. Skating in the Park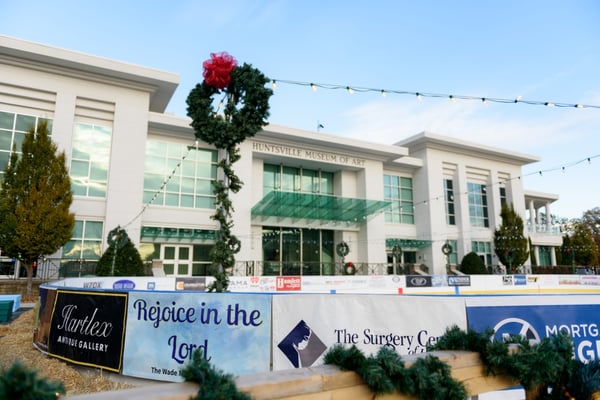 Photo Source
Nothing says winter quite like outdoor ice skating! This outdoor ice skating rink is located in Big Spring Park right behind the Huntsville Museum of Art. You can rent skates and scooters there and rest assured that COVID-19 policies will be in place for everyone's safety.
Learn more about this event here.
3. Downtown Huntsville's Tinsel Trail
The annual Tinsel Trail helps bring all of the holiday feels to Huntsville. Over 300 trees line Big Spring Park and help promote community during the holiday season. Each tree is sponsored and decorated by a local organization or family. You can walk through and look at all of the trees while enjoying holiday music.
Check out our Tinsel Tree that we did in 2018:
To learn more about the Tinsel Trail, click here.
4. Rocket City Christmas Spectacular Light Show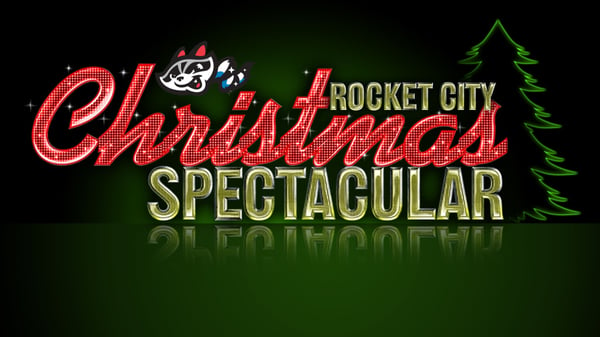 Photo Source
One of the newest venues in Huntsville, Toyota Field, is hosting its first annual light show. They will have an outdoor "Santa's Mountain" light show that you can drive through as well as an indoor winter wonderland for all to enjoy.
To learn more about this event, click here.
5. Holiday Laser Light Show at Bridgestreet
Bridge Street Town Centre is also joining in on creating new holiday traditions. They are hosting their first-ever laser light show this holiday season. These quick, holiday-themed laser light shows will occur several times a night, so you don't have to worry about missing it.
Click here to check out the holiday laser light show schedule.
Those are the top five holiday attractions in Huntsville that our team recommends you check out this year! We hope everyone has a fun and safe holiday season.