Cares for a Cause is our way of giving back to our community. Every month, Image in a Box donates to a local nonprofit picked by one of our team members. Savannah chose the Palm Valley Animal Society (PVAS) in South Texas for March!
About the Palm Valley Animal Society

Palm Valley Animal Society is an animal shelter that provides lifesaving care, comfort, and compassion to animals in need by engaging the hearts, hands, and minds of the South Texas community.

PVAS operates two facilities in Edinburg, TX, taking in more than 15,000 animals on behalf of 550,000 residents each year. PVAS is on a journey to save lives and create a safe, humane community for all of the Rio Grande Valley.

​

​

PVAS is the largest intake facility in Hidalgo County, and one of the largest intake facilities in the country.


Why Savannah Chose the
Palm Valley Animal Society
Being someone who loves animals, she personally adopted a cat from PVAS last year. She says,


"I picked PVAS this month because I'm grateful for what they do for our animals here in the RGV. I see how hard this shelter works to make sure their animals are taken care of and loved. They microchip, spay/neuter, and vaccinate many animals that go through their doors who may have not had a chance to live out in the streets. I got my own cat from this shelter last year and I can't imagine my life without her now! Thanks to PVAS for all that they do in the Valley."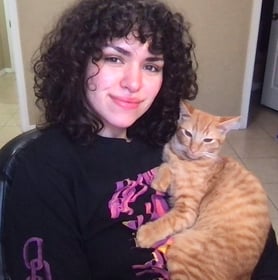 Learn how you can help the Palm Valley Animal Society, too! You can support PVAS by volunteering or donating. However you choose to help, you are making a difference for animals across the South Texas region.
Stay tuned to see which nonprofit our team selects in April!