Now that all of the holiday hustle and bustle has passed, it's time to get focused on your company's marketing strategy for the new year. So for a fun spin on the classic "12 Days of Christmas", we'll be sharing why content marketing is essential through our very own, "12 Days of Content Marketing" with the help of our new workbook, Content Marketing Made Easy!
12 Content Marketing Stats
It seems that we hear about the success of content marketing more and more every year. So, to demonstrate its importance, here are 12 impactful stats.
1. 60% of marketers create 1 piece of content each day.

This stat may sound intimidating, but by planning out your organization's content, it can be easy to create new, fresh content for your target audience.
2. Social media produces 2x the marketing leads of tradeshows.

It's important to share the content that you work so hard to create on your social media platforms. It's proven to generate more leads!
3. Content marketing produces 3x more leads than paid search advertising.

Content marketing is effective because you can solve your target audience's problems through relevant content.
4. 4x as many consumers would prefer to watch a video about a product rather than read about it.

The key to easy content marketing is being able to reuse your best content to meet your target audience's needs. Turn a series of blogs into an ebook or a single blog post into a video to easily create new content.
5. 47% of buyers viewed up to 5 pieces of content before engaging with a sales rep.

Content marketing works when you generate valuable, relevant content for your target audience so that you can establish a credible reputation for your organization.
6. Website conversion rates are 6x higher for companies using content marketing than those that aren't.

Content marketing can help you increase your conversion rates because you are providing relevant content to your potential leads and customers!
7. 7 out of 10 hashtags on Instagram are branded.
It's important to establish your brand on social media! Make sure you know the key things you'll need in order to promote your brand on different social media platforms.
8. 88% of online marketers said blogging is part of their marketing strategy.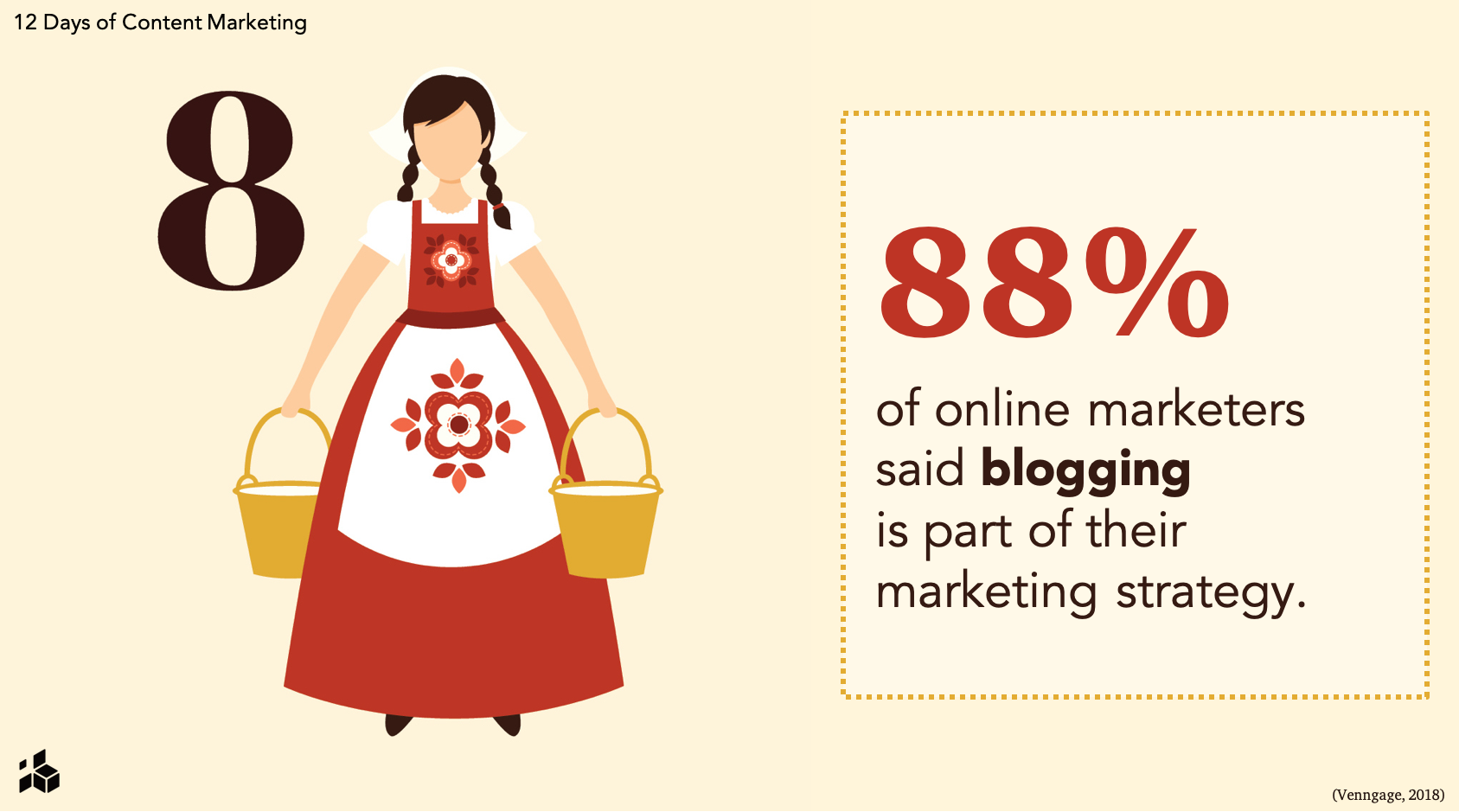 Blogging is one of the best ways to share relevant content with your target audience.
9. 9% of marketers plan to add Medium to their marketing efforts in the next 12 months.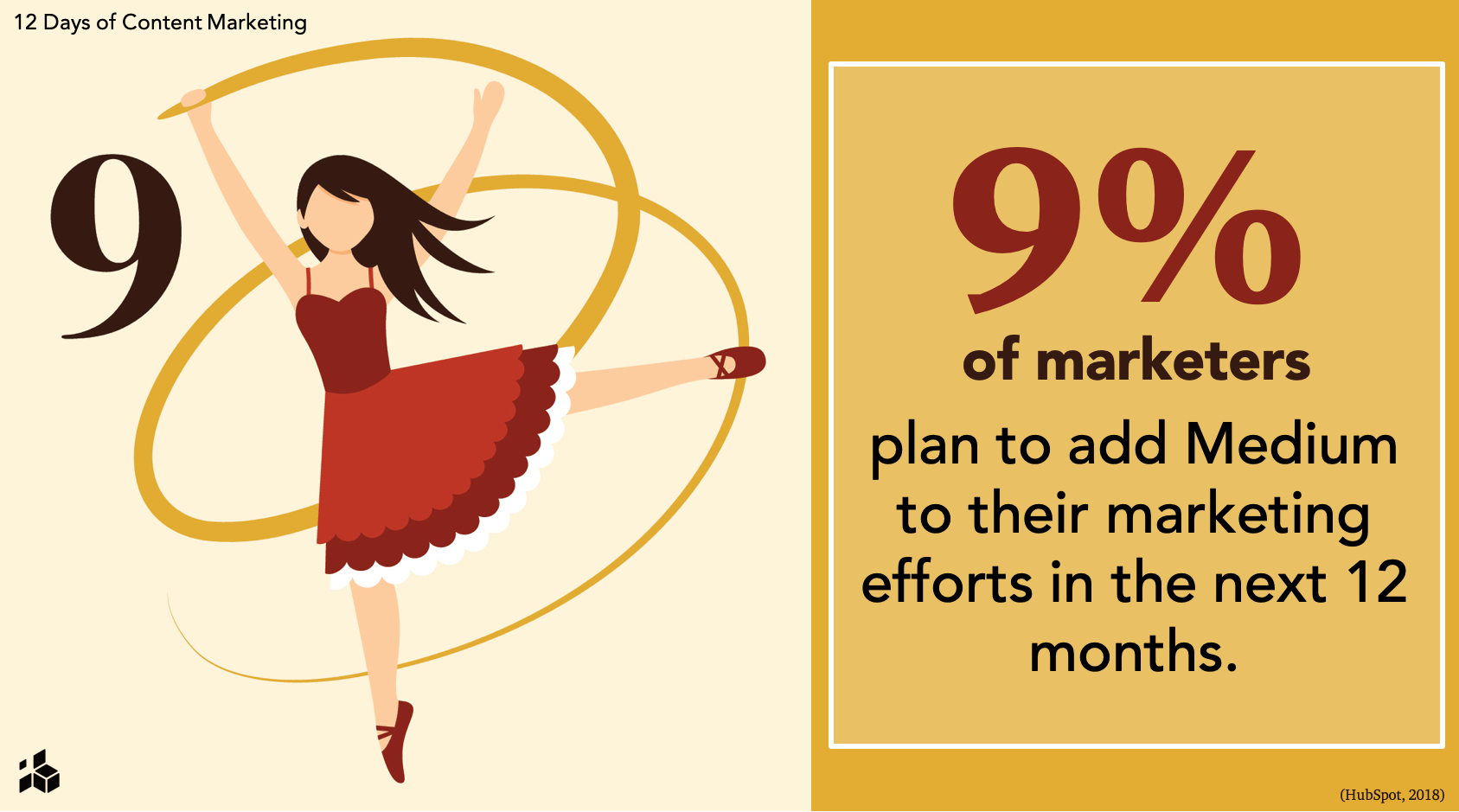 Are you one of these 9% of marketers? Get the most mileage out of your content by publishing your best blog posts on syndication sites.
10. 1 in 10 blog posts are compounding, meaning organic search increases their traffic over time.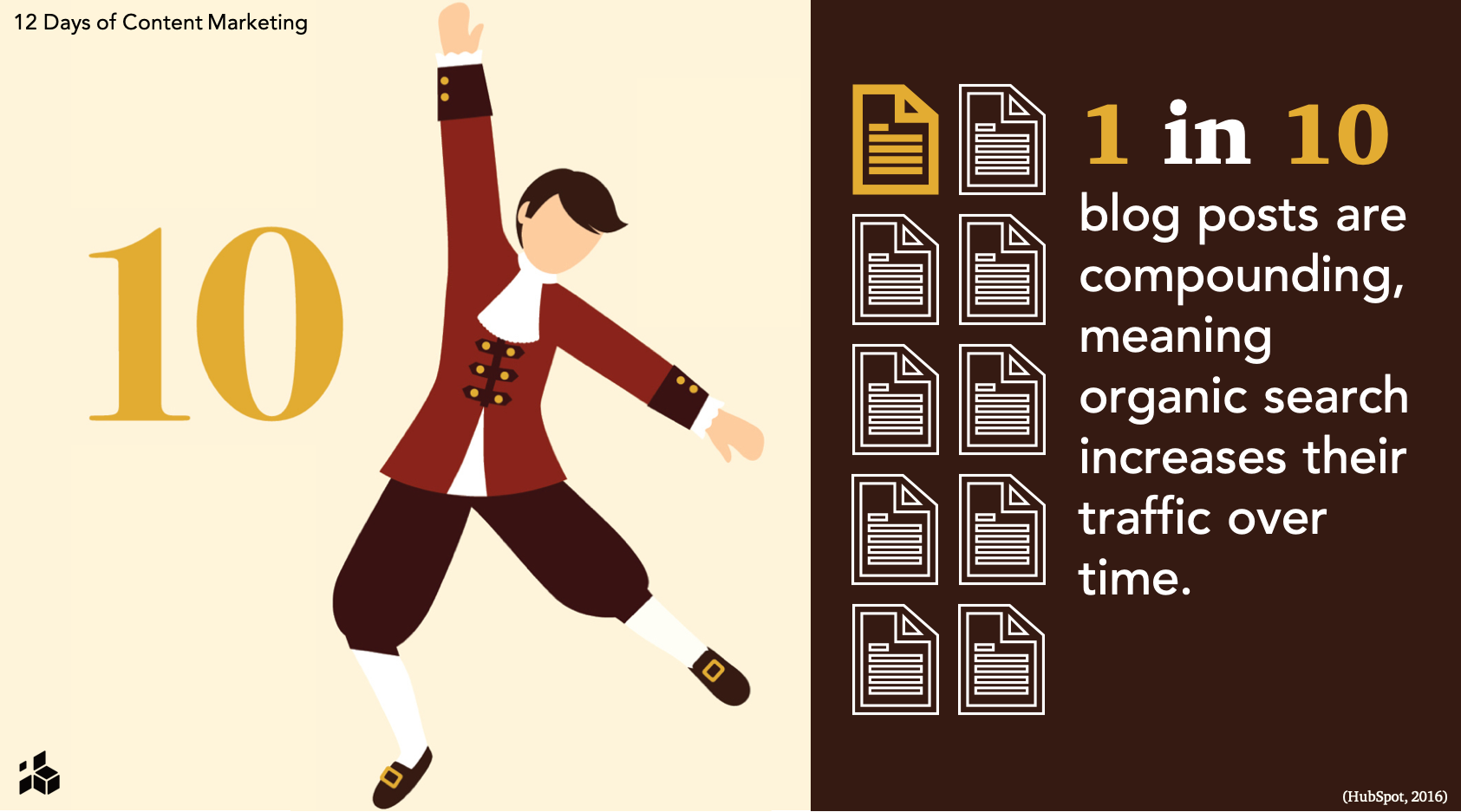 If you create content that helps solve your target audience's problems that they would search for, then you are likely to create a compounding blog post. This goes to show that it's important to create relevant content that answers your persona's questions.
11. 11 a.m. ET has the highest clickthrough rate for email sends.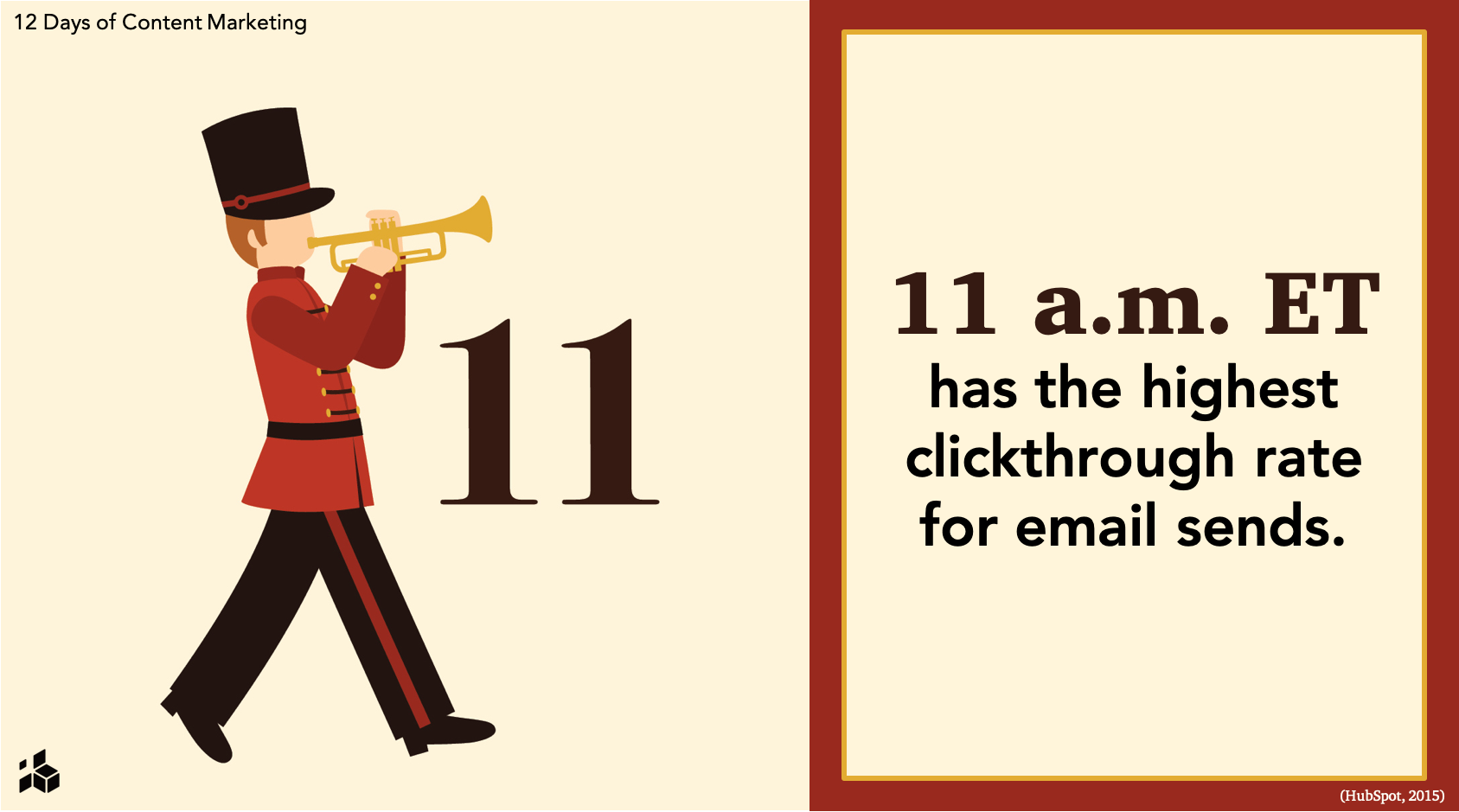 Email marketing is a great way to promote your organization's content. However, what you send and when you send it makes a difference.
12. Infographics can increase web traffic by up to 12%.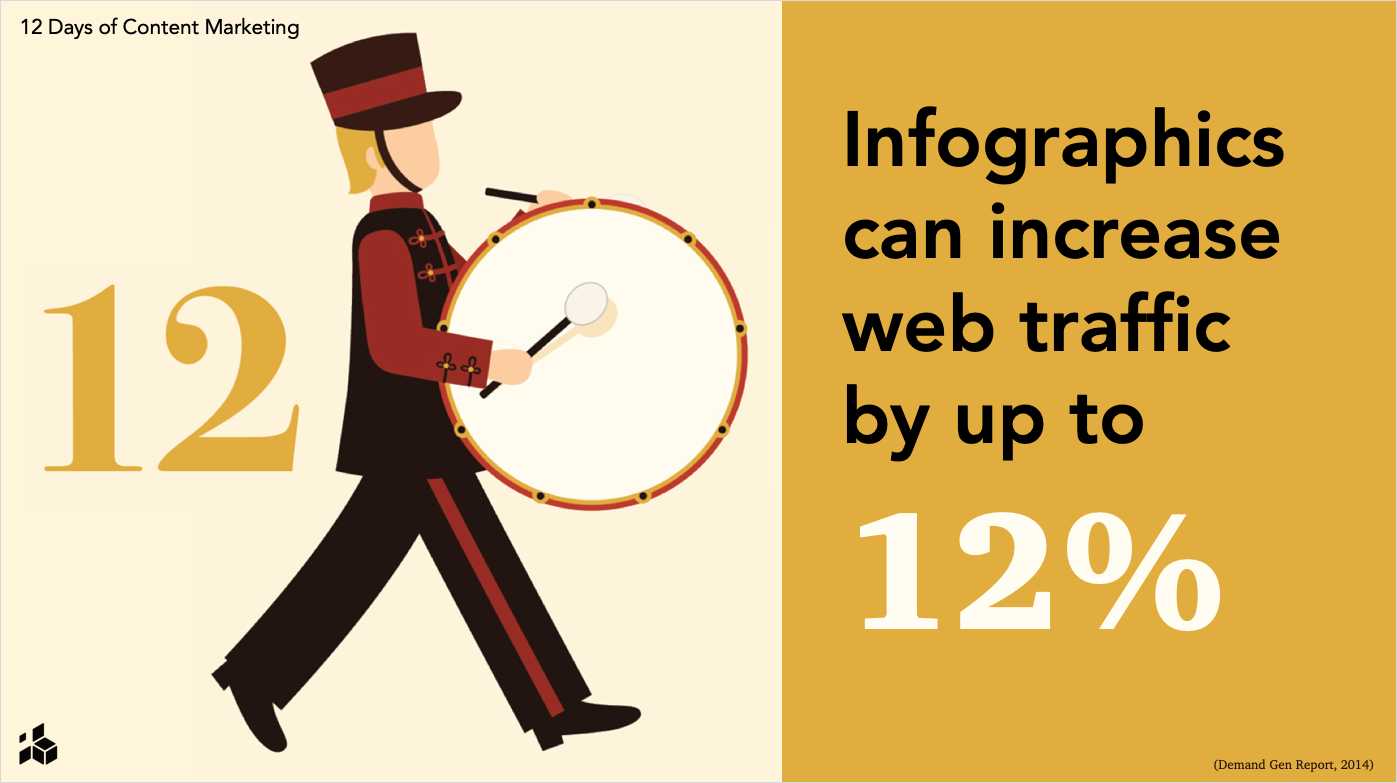 Visual content is appealing, so be sure to create infographics that capture your target audience's attention.
Do you want to make your content marketing strategy smarter in 2019?
Download our free guide that walks you through how to effectively plan, create, and promote your organization's content the smart way, so you don't have to work harder in the long run. Get it now!