Content creation is not a one-person task. If you're currently the only person in charge of your organization's content, then you need to create a plan for building an effective content team. There are multiple resources you can use, and some may be in your office right now. Creating a team of authors has a lot of benefits, the biggest one being that it can help you post blogs regularly. This process is a lot simpler than you think! We'll walk you through the four steps on how to make content creation easier.
Step 1: Assess your goals and current resources.
It's important that you know what you are trying to achieve with your content prior to selecting authors. So be sure to take your content plan goals into account when you are choosing topics to have your team write about.
The current resources you should assess are your employees and your budget. Find out if you can afford to hire a freelance writer or if you can utilize one of your current employee's writing skills. If you decide to have someone internally write content, be sure to account for the fact that they will spend time away from their other work duties.
Step 2: Reach out for more assistance.
This is where you get creative. Even if you have found employees to help you write or you have the budget to hire a freelance writer, you should still reach out to other resources to make sure you have as many people authoring content as you can. Creating a diverse team of writers can facilitate posting more content regularly, without overworking your authors.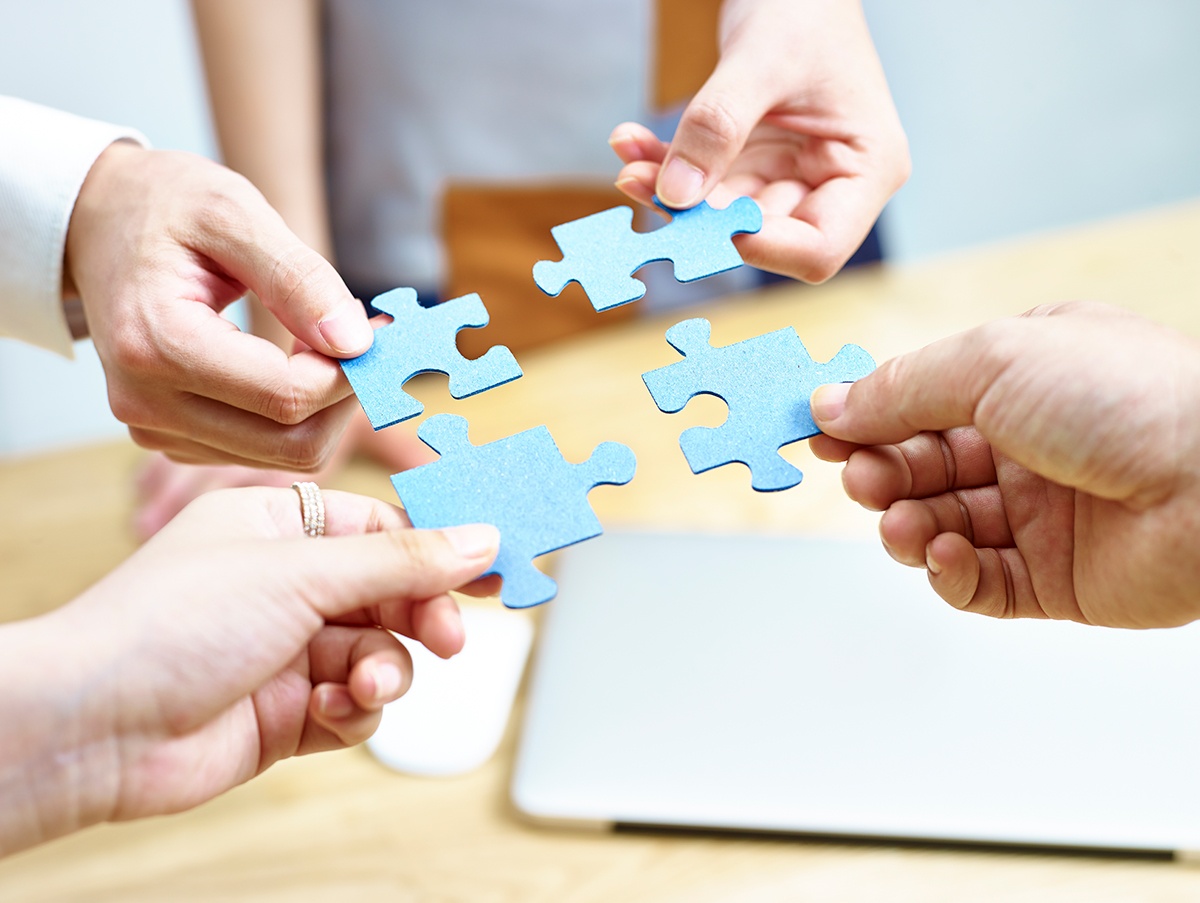 Here are some ideas for authors:
Advocates - Your organization's biggest supporters would likely contribute their success stories and testimonies. They can also share why they choose to support your organization. Whether it's a video format or a written piece, this is valuable content to use in your content plan.
Guests from Your Industry - Having a reputable guest from your organization's industry write a blog post can help establish credibility. Their post can cover their expertise or provide relevant tips to your reader.
Volunteers - Nonprofit organizations have the option to ask for volunteers to help write content. Whether it's about their personal experience with the organization or just general content, their contributions can be a big help.
Professional Writing Help - Outsourcing your work to websites like Scripted, BlogMutt, or WriterAccess can be a great backup plan and takes the hassle out of finding a local freelance writer. Be sure to try these services out in advance to find the content writer that meets your needs prior to when you need the content they are writing.
Step 3: Delegate tasks and create a content schedule.
Now that you have created a team, you should clearly communicate your content plan goals to them. Afterward, assign content tasks to individuals and layout deadlines. For deadlines, give your team members adequate time to write and yourself enough time to review and edit the content.
Everyone's schedules are different, and if writing isn't their primary job, then they may not have the best availability. But that's okay! Even if you have team members who can only contribute once every other month, that's still better than nothing.
The idea of posting content weekly may seem unattainable at first, but by creating a schedule ahead of time with your team's availability, you can stay organized and create a publishing plan to stay on top of things. For example, if you can recruit 3 people to help you create content and you would like to post weekly, then that means that each of you would only have to contribute once a month. It's that easy
After creating a schedule, make sure everyone is on the same page with their roles and responsibilities.
Pro tip: Use a cloud solution to make sure everyone knows where to submit their content. Some great collaborative solutions are Google Drive or Microsoft's OneDrive.
Step 4: Provide outlines to your writers.
To maintain consistency on your blogs and to make sure your writers stay on topic, provide them with helpful outlines to avoid a lot of back and forth later on in the process. For freelance writers or team members, you can provide a detailed outline for the post that lets them know the goal of the post and who it's targeted towards. For guest blog writers, advocates, or volunteers, you can give them a questionnaire to fill out and use their answers to construct your post. Providing guidance to your writers will make it as easy as possible for them, increasing the likelihood that they will help.
You know what they say, "teamwork makes the dream work." You can ease the process of creating content consistently by finding the right people to help, whether it's through online professional help or someone in your office. As long as you make an attainable plan and keep everyone on the same page, you'll be on your way to hitting your content goals.
Want to know how to make content marketing easier?
Check out the tips in our free workbook guide, Content Marketing Made Easy, to find out how to effectively reach your target audience the smart way. Our guide will walk you through each step of content marketing—from planning to promoting. Plus, it provides you with time-saving tips along the way. Click below to learn more and get the guide today!