I'm sure you know Google for its search engine. But did you know Google does a lot of good in the US and the world?
One way Google gives back is through its support of nonprofit organizations.
In this blog post, we'll look at some ways Google helps nonprofits and how your nonprofit can take advantage of those resources.
We'll also break down the eligibility so you can easily understand if you qualify.
Available Tools and Resources
Once your nonprofit is declared eligible and enrolls in the Google for Nonprofits program, you will have access to the following products for free!
Google Workspace for Nonprofits

For regular businesses, these products usually cost $5/user/month. But nonprofits are given free access to all products in G Suite, such as Gmail, Google Calendar, Google Drive, Google Docs, and more. So what can your nonprofit do with Google Workspace? It can have branded email addresses, shareable calendars, 30GB of storage, and shareable documents. These tools can help give a professional, reputable impression to your nonprofit's target audience. It also allows your nonprofit's team to have multiple systems they can collaborate on.
Google Ad Grants

The Google for Nonprofits program offers up to $120,000 in annual in-kind AdWords advertising through their Google Ad Grants program. Once your nonprofit applies and is approved, you will be able to use free advertising dollars to display ads on the Google Search Engine Result Pages (SERPs). Ads on SERPs are a powerful way to increase your nonprofit's awareness, which will lead to an increase in donations and event attendance.
Check out our on-demand webinar to help you learn more in-depth information about the Google Ad Grants program.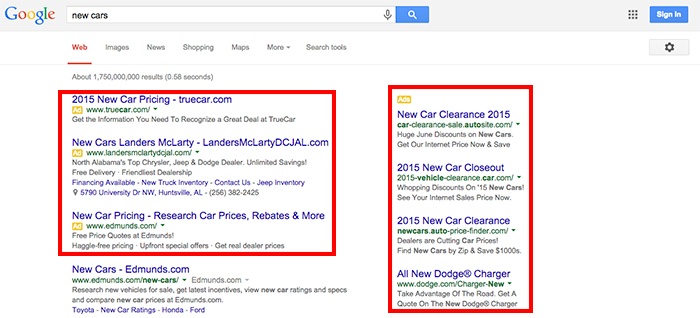 YouTube Nonprofit Program
The YouTube Nonprofit Program has several opportunities for nonprofits to increase their website traffic. Your nonprofit can create donation modules in your videos that will encourage viewers to contribute to your organization directly from the video. You will also have the ability to create Link Anywhere Cards on your videos. These cards will pop up in the video wherever and whenever you would like and can link to any website. Additionally, you can use call-to-action overlays, which are banners that go across the video that link to external websites.
One of the best things about the YouTube Nonprofit Program is that your nonprofit can apply to film or edit your YouTube videos in YouTube's Creator Studio in Los Angeles or New York City. That would be pretty cool to have a professionally shot and edited video in a state-of-the-art studio!
Google Earth and Maps

Google Earth Outreach allows you to explore the world through your computer or mobile device. How can this benefit your nonprofit? It depends on what your nonprofit's mission is, but most will find this feature useful. Check out success stories on nonprofits using Google Earth Outreach for the greater good.
Additionally, Google for Nonprofits members are eligible for the Google Maps APIs Grant. The free version accessible to everyone should meet most nonprofits' needs, but the grant is available if your nonprofit's website has high traffic volume. With Google Maps API, you can place a customizable map on your app or website. Also, your nonprofit can use Google Maps for external and internal purposes.
Google Analytics
Google Analytics is not part of the Google for Nonprofits program, but it's essential to use to maximize your marketing efforts. Best of all, it's free!
With Google Analytics you can see data for all of your website visitors. You can see what source brought them to your website (email link, social media post, Google search, etc.). If that is not enough, you can also see how long they stayed on your site, what pages they viewed, and much more. Google Analytics is very powerful for your marketing efforts as it allows you to see what is working and what is not.
The tools and resources provided through Google for Nonprofits can help you significantly increase the reach of your nonprofit.
Eligibility
There are eligibility guidelines for the Google for Nonprofits program, and they're different in each country. For the US, you must:
Be a nonprofit charitable organization in good standing in your country.
Be recognized by the IRS as a tax-exempt 501(c)(3) organization formed for charitable, educational, religious, literary, scientific, or other tax-exempt purposes.
Nonprofits outside of the US can view their specific requirements on Google's eligibility requirement page.