A lot of businesses get told to run digital advertising, but they end up without a way to track the ad performance or even measure ROI. You need a way to determine which of your online advertising platforms are working and the ones that need the most tweaking. The Google Analytics Acquisition report is one of your best tools for this purpose.
What Is Google Analytics?
Google Analytics provides you with a platform for tracking everything from your website traffic to your advertising conversion rates. This freemium tool offers a range of features and reports for a comprehensive analytics solution.
Make Sure You Tag Your Inbound Links From Online Ads
Your inbound links should have tags with specific campaign names so you can easily track performance. Google offers a URL builder that allows you to append the needed tags to the URLs you use for your online ads. You fill out a few forms with basic information, such as your website URL and the campaign source, to get started. The campaign source tells you where your URL is being used i.e., Google for online ads, postcard for your mailer campaign, and Facebook for your event ad.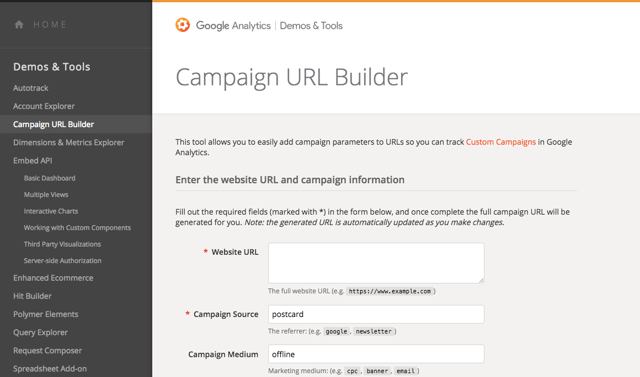 You can also add other non-required parameters, such as the campaign name, the campaign medium, the paid keywords you're using and a campaign content tag to maximize the tracking information from your advertising links. Two of these non-required parameters are very useful for your Google Analytics reporting, the campaign medium and the campaign source.
The campaign name will help group everything together for reporting purposes. For example the fundraising campaign you are setting up for this next quarter, use that same name when building links for each source (Google, postcard, Facebook, and more).
And the campaign medium, that just gives you more specific information about the source. So if you were running a Google Ad for your fundraising campaign next quarter, your medium would be cpc (cost per click). And say the URL you were building for Facebook was for your event ad, your medium would also be paidsocial.
View Your Campaign Data in Google Analytics
You have access to a lot of campaign data when you go into the Acquisition section and look at the All Campaigns report (Acquisition->Campaigns->All Campaigns). This report provides overview of your website traffic, and the sources they were acquired from. You can see the day, week and month performance, along with a custom range. Sort through the data by looking at the campaign, source, medium or other characteristics. The metrics covered in this section include sessions, bounce rate, goal conversion rate, pages per session, the average session duration, goal completions and the goal value.
You can also see more detailed information about your Google AdWords Campaigns under the Paid Campaigns section. If you are running Google AdWords and none of them are showing in this report, you need to integrate AdWords into Google Analytics.
Analyze the Effectiveness of Your Online Ad
To ensure ads are effective, you need to identify conversion parameters for each advertising campaign and set them up in Google Analytics. You can confirm that your ads are driving the actions you want on your site, with hard data to back that up.
What user behavior do you want to see? Do you want your ads to drive e-commerce purchases, generate donations, result in multiple page views or other actions? The conversion columns in Google Analytics provide you with valuable information on whether users are taking your intended actions after viewing your ads.
The three conversion-related metrics you will find in the Acquisition Report are goal conversions, goal completions and goal value. Conversions tell you the percentage of your traffic performing the action, completions give you the exact number of users converting, and the goal value shows you the financial value of these activities. You need to set up goals before you get information in this section.
Make Changes to Your Ads to Drive More Conversions
Now that you have a consistent way to track online ad performance, you can make changes to drive more conversions. If you don't see the conversion rates you desire, you can change the wording of your ads or the wording/design of your landing page and other elements to improve the campaign.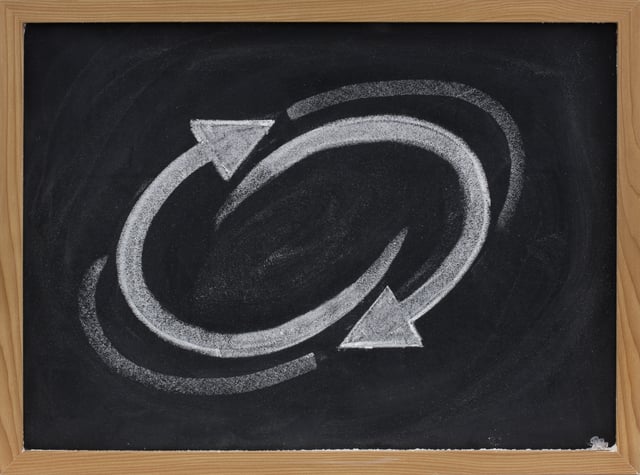 After you make these tweaks, repeat the steps in this post. Every time you generate more data, it leads you to ads that are increasingly optimized for your ideal users. It takes a lot of trial and error, but Google Analytics gives you the tools you need to track your performance over time and to know objectively which efforts are helpful.
Not Sure How to Make Google Analytics Work Harder for You?
Don't worry we have two reporting templates that will compliment your new-found Google Analytics mastery! These templates will help you track your month-over-month growth of your visits, leads, and donors, measure your website's conversion rates, and track your best performing channels. Also we have provided a template PowerPoint deck to help you plug in the data to wow your boss. Learn more and download now by clicking the button below.