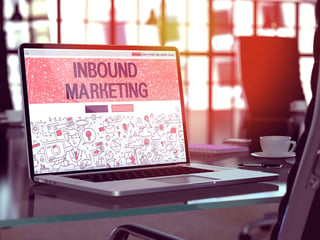 Marketing has changed many ways in recent years. People are not swayed by the well-informed salesperson like they once were, and 30-second commercials no longer influence savvy shoppers to make a purchase. Today's consumers do their own research long before they interact directly with any company. They must be able to find the information necessary to make an informed decision or they may never buy, especially not from you.
Has the way you do marketing changed with this consumer behavior? Does your business offer the information your customer needs to make the best choice when they're ready to purchase?
Enter inbound marketing!
How Inbound Marketing Differs From Outbound Marketing
Outbound marketing encompasses many traditional forms of outreach, such as cold calling, billboards, telemarketing, brochures, blanket advertising and flyers. Your primary intent is to put your message in front of the masses and hopefully influence their purchasing decisions.
In contrast, inbound marketing helps your company improve its visibility with potential customers by creating valuable resources. Potential customers find this content through search engines, online advertising, social media and other channels. It's information they want to read and engage with - in most cases, there's little to no hard selling involved. The main goal of inbound marketing is to create a trusted relationship with customers so, when it's time to buy, you'll be their first choice.
Major Phases of Inbound Marketing
Your inbound marketing efforts vary based on the type of products and services you're offering, your target audience and the length of your sales cycle. However, the phases of inbound fall under four main categories: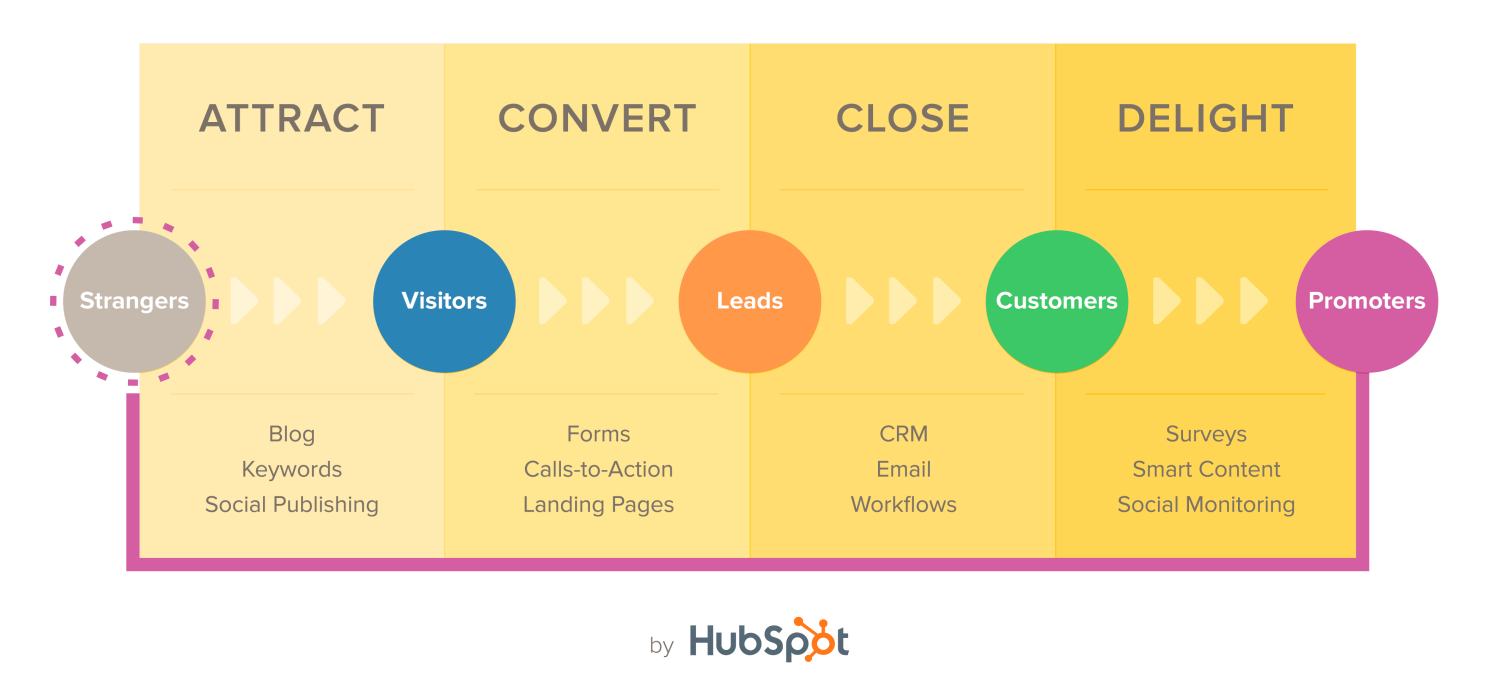 Attract
This phase focuses on attracting your prospects' attention when they are looking for what you have to offer. You want to make a strong first impression by providing valuable resources. Educational and editorial content introduce people to your company and your particular product or service category. Your content during this phase avoids self-promotion and simply informs your prospects about what they need to know when they're researching solutions.
Convert
At this phase, your prospects are beginning to evaluate options. Now, you should provide content valuable enough that your prospects are willing to provide their contact information in exchange for your content. Content that helps your prospects better understand the possibilities your products and services provide, such as buyer guides and comparison white papers, can do just that. While you should generally avoid overt self-promotion, you do want to position yourself as an authority.
Close
Now, it's time to help your potential buyers decide whether your services or products are right for their needs. You can help them make that decision by providing personalized content that focuses on answering potential sales objections and painpoints that stand in the way of a close. Your content here is highly self-promoting and supports the sales team's efforts to close the sale.
Delight
The job of marketing doesn't stop once potential buyers convert into paying customers. You now need to delight them every step of the way to improve retention and customer lifetime value. Content that teaches your customers how to best use your products or services is one way you can help.
How Inbound Focuses on the Buyer's Journey
Inbound marketing is tied to the stages that a buyer goes through on the way to a final purchase.

Awareness
Buyers first discover a problem they are having in their lives. Then they want to solve the problem, but they usually don't know where to turn. They then research potential solutions online, which gives your company a prime opportunity to reach them early in the buyer's journey. When you start building trust with the buyer right away, you'll have many opportunities to strengthen your relationship before the final decision.
Consideration
The buyers know the basics about the potential solutions to their problems and the benefits they can expect. Now, they want to begin exploring the different options and figuring out which ones work best for their particular needs. You can let your ideal buyers know why your products and services are the best fit solution for their problems and screen out potential customers who may not be a great fit.
Decision
It's time to make a buying decision. The buyers want to know as many details as possible about why they should purchase from your company and which product or service is best suited for their purposes. You significantly improve your chances of closing the deal when you keep the useful content flowing.
Inbound Is About Education, Not Selling
Each piece of content offers helpful information that provides plenty of value for your audience. While some content at the decision stage of the buyer's journey does go into detail about your products and services, the primary goal is to educate the potential customer.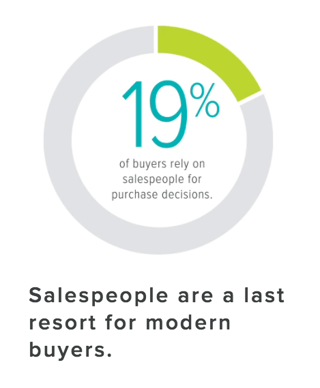 Does Inbound Work?
The stats don't lie: companies focusing on inbound marketing are four times more likely to be effective in their efforts. In B2B, 47 percent of buyers read up to five pieces of content before they make a decision. Only 19 percent of individuals turn to salespeople for help with their decisions. In short, your company stands to lose a lot of money if they ignore inbound marketing opportunities.
Inbound marketing takes a customer-centric approach throughout the entire buyer's journey. You want to be helpful throughout the process rather than sending out a hard sales message that gets lost in the rest of the advertising noise.
Are you still unsure whether Inbound is right for your company?
Request a free Inbound Marketing Assessment by clicking the button below! In this 30 minute assessment, we'll take a look at your current Inbound Marketing and give you suggestions on what to do next.